Joint Healing Operations is working on something amazing! Until then, we're proud to introduce JHO Health!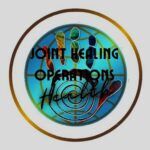 Introducing JHO Health, a proud affiliate of Joint Healing Operations, specializing in behavioral healthcare for high-risk populations. We offer an exceptional day program providing structured, outpatient treatment tailored to those who require more intensive support.
At JHO Health, we are committed to fostering an environment that promotes healing, growth, and stability. Our skilled multidisciplinary team takes a holistic approach, focusing on mental, emotional, and social wellbeing. Whether it's through individual therapy, group sessions, or skills training, we are here to walk alongside our clients on their path to resilience and recovery.
Discover more about our mission, our dedicated team, and the comprehensive services we offer by visiting our website at jhohealth.com. Together, we can face the challenges, one day at a time. Your journey towards improved wellbeing starts with JHO Health.